Royal
Bond
Royal-Bond is an additive that is added at the size press starch solution to improve the hydrogen bonding and further improving the paper strength. It can lead to reduced usage of starch as we all are aware that excessive use of starch leads to various unwanted issues.
In papermaking, size press plays a very important role. Over the years, its utility has become more than just surface sizing. Different additives are added at this point to improve upon various paper properties. These properties can be internal sizing (Cobb), shade, stiffness, smoothness etc.
Royal-Bond is very cost effective and is compatible with all the chemicals used in papermaking. It has chemical functional groups that enhance 'fibre-to- fibre' and 'starch- to- fibre' bonding. Its typical application of 0.15 to 0.30% leads to: improvement of Bursting Strength beyond what can be achieved by starch alone, Improves internal bonding and surface-bond strength including RCT/CMT, Improved stiffness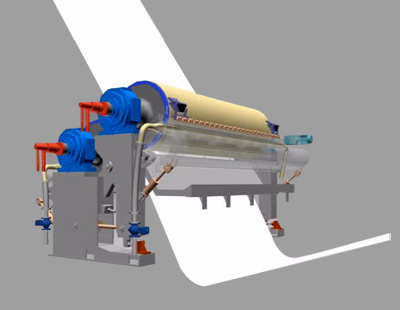 TECHNICAL
SPECIFICATIONS
| | |
| --- | --- |
| Physical state | Liquid |
| Appearance | Transparent to pale brown, odourless liquid |
| Solid content | 25-27% |
| Ionic nature | Mild Cationic |
| Specific Gravity | App.1.10 |
| pH of 10 % aqueous solution | 6-7.5 |
METHOD OF PREPARATION
Desired dose can be added in starch slurry.
It is non corrosive and metering pumps can also be used.
It is compatible with chemicals usually used in paper making.
AVAILABLE PACKING
As a standard, it is available in 25/50 Kg. drums. IBCs or any other special packing can be arranged as required.
HANDLING, STORAGE AND SAMPLING OF
PRODUCT
Do not store under direct sun light.
Storage area should be indoors and clean to avoid temperatures above 40°C.
Any sampling from the drums/IBCs can be done normally by drawing out samples in clean jars.
Shelf life, if stored properly, can be one year.